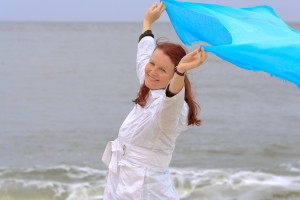 5 years ago, on September 30, 2010, I was about to say good-buy to a really big chapter of my life.
I submitted my resignation 3 months before this day. Today was the day to pack all my personal belongings, return my work computer and leave my emptied corner office of the audit director.
I had NO idea of what I am going to do and how I am going to earn my living.
But I was ok with that.
I was 37 at this point, grateful for 14 years of rich corporate career.
Yet I knew deep inside I needed to move on. I knew there was something else I am supposed to do.
What evolved in the last 5 years is beyond my wildest expectations and dreams! 
I became a self-employed coach, started a Feng Shui business, wrote an eBook, founded Škola Harmonie (School of Harmony) – and they all came to me SO easily.
I simply allowed myself to be open to the song of my heart, I didn't rush, and I made a bunch of seemingly irrational, yet soulful decisions (like to study for a Feng Shui Certification).
And today, I can say I found what I am supposed to do.

It is all about being in harmony and helping others create harmony in their lives and homes.
And I would most likely never discover that if I didn't say that one BIG good-buy 5 years ago!
Letting go of the old allows for the new to come into our lives.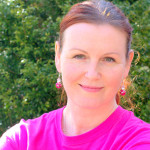 Blanka Vun Kannon is a Soul Coach and certified Feng Shui consultant who inspires others to create life & home they desire.
In her work, Blanka combines two groundbreaking systems – Soul Coaching® and Interior Alignment® Feng Shui.
In person or long-distance, she creates an empowering space for others to connect with their inner wisdom and intuitive ability of creating joy and happiness in everyday life.