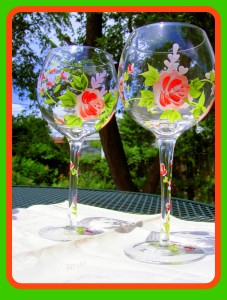 Blanka Vun Kannon and Adult School of Montclair present
Happiness & Success:
Can We Have Both?
Tuesday November 19, 2013; 7 – 9 p.m.,
Montclair, New Jersey
❖  Do you feel stressed and depleted by pursuing goals others gave you?
❖  Are you successful but feeling like something important is missing in your life?
❖  Do you feel pressure to sacrifice your own happiness for outer success?
~Create harmony in your life by defining what real success means to you~
Join us for this course full of practical wisdom and inspiration. It includes a guided mediation to activate your ability to create a happy and successful life from the inside out and release all holding you back. So rarely we stop and reflect on what is truly important for us. This evening creates such an opportunity!
Our ideas and beliefs about success and happiness determine the quality of our life. But not all of them serve us; quite often they significantly limit what we actually experience in our life. The good news is that our limiting beliefs can be released and replaced with more positive ones! You can live successfully and happily!
~Discover the real source of your happiness and success and how to enjoy both~
Location:
Adult School of Montclair
100 Chestnut Street
Montclair, New Jersey, 07042
Fee: $25
Registration:  Adult School of Montclair website