Today, more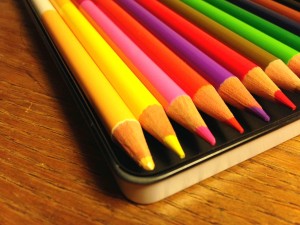 and more people work from home. There are many advantages of such arrangement, like saving time on commuting, increased quality of life etc.
However, there is often one pitfall – the actual home office space we need to do our work and continue our career growth.
Often, what we take for granted in the corporate office, like a designated working space with a desk of our own, filing cabinets and an office chair, is not available at home. We work sitting by the dining table, coffee table and if we have a separate desk, it is often used by other members of the family or for some other purpose then work.
Clutter, lack of filing solutions and missing positive work symbols are typical for a home office space.
All this can suddenly impact our work effectiveness and career success. Feng Shui teaches us that our environment and individual things in it have an enormous impact on us – physically, emotionally and mentally.
Therefore, if you work from home, make sure to pay extra attention to your work environment. It should be empowering and success generating.
Why?
Your office is a birthplace of your success. You should feel absolutely fantastic and in your power when you sit in your chair by your desk – like a CEO (yes – you are the CEO of your life and your career!).
Here are a few tips how to create an empowering home office with Feng Shui:
1) Keep it clutter-free: Clutter has absolutely no space in the office or your work area. It blocks your creativity and flow of prosperity. Periodically, set time aside to declutter all those papers, clipped articles and draft documents you are never going to use again (80% of papers and information that we file or keep we never use or look at again!).
2) Sit in a power position: The ideal desk position is such that it is diagonally across from the door with your back against a wall. No need to panic if it is not possible to have your desk oriented like this – you can install a mirror to see who is entering the room. For a sense of support, make sure that your chair has a high back.
3) Display empowering photos: Display photos of your mentors, career role models or any other object which has a deep meaning to you and symbolizes success, abundance, support or inspiration. Diplomas and certificates of your professional achievements are fantastic affirmations of your status of expert in your field – make sure they are abundantly framed and displayed so that you see them frequently as you sit in your working space.
4) Use colors you love: Colors you love will increase your energy as you spend your day around them. A great color to experiment with in the office is yellow – it is mentally uplifting and stimulates conversations.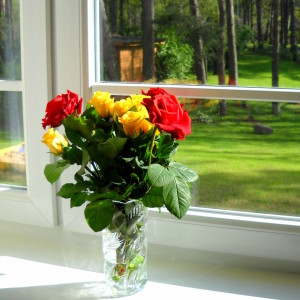 5) Increase life force: Have a vase with fresh flowers or a healthy upward growing plant on your desk. Fresh plants generate energy. Use an air-spray with essential oils like lemon, lime or eucalyptus to give your home office and yourself a boost of energy.
No matter how small your home workspace might be, make sure it is a true power place. Home office which feels inspiring and abundant to you will bring inspiration and abundance to your career and life!