Can we be happy and successful at the same time? Can we have time for family, for our friends, for ourselves and yet a meaningful job? Be productive, make a difference to the world, yet not be exhausted and drained?
It depends on how we choose to live our lives. Today, the most common lifestyle is to make many decisions based on learned mental patterns of how we should live our life. Often this means playing safe, taking no or little risks, staying with the crowd. Our brain is involved a lot in our life. We tend to look outside of us first, analyze it and then  internalize that this is what we want.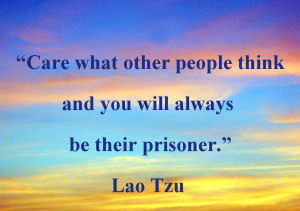 Living  from the outside in doesn't leave a lot of space for our heart. This lifestyle can work for some time, but never in a long-term. Sooner or later it becomes exhausting and deeply frustrating.
Luckily, there is another way of living. The one when we take what is most important for us, what makes our heart sing and dance. We take it and bring it to the world. We choose to be in our life who we are, because it is the most natural way of living. It requires willingness to be different, to be genuine and true to oneself.
Such living from the inside out aligns who we are (inside) with the life we create (outside) and live on a daily basis. It brings balance, happiness and sense of deep meaning. And feelings like this are the best indicators of the success.
But how do we get there?    
The good news is that we all CAN have it. We all CAN live from the inside out and have it all.  It is not going to happen overnight, it is a journey. The decision to start the journey can be done any time and it will set the universe and your life into motion.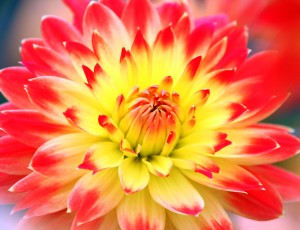 The most important is to start listening when your heart is talking to you. All of us have this ability to hear this inner voice. Do you remember situations when you made an irrational decision, but you knew deep down that you had to do it? That was your heart behind your life's steering wheel.
I have recently started studying an intense Feng Shui program. This decision is a surprise to many, including me. Not only I am currently enrolled in 2 other  study programs, but it doesn't make that much sense for a life coach to invest time, energy and money to a field seemingly so distant as Feng Shui.
I took me more than a year to answer this call of heart. I was attracted to this particular Feng Shui program from the moment I heard about it. I nearly registered, but then my rational mind kicked in: "Really? Really you want to start another program? Are you crazy? You better finish the two other ones first and then see." A feeling of obligation to follow the rules, finish first what is started and only then take the next step took over. But luckily my heart's voice in a louder and louder way started pointing back to this direction and finally I accepted that this is something I truly yearn to do.
I do not know where the Feng Shui journey will take me. But it simply feels right. I feel so excited, energized and joyful. It is like my whole being is approving my step and letting me know that this is what I am meant to do.
Living from the inside out is not about planning, calculating and doing what makes most rational sense. It is about giving ourselves a permission to do what feels right to us, even if it sometimes doesn't make sense from the outside.
Let's listen when our hearts talk.
Other blog posts on this topic:
Ms. YIN & Mr. YANG: A Key to Balance
The Most Important Person to Love: You
The Best Advisor in the World: Your Soul
What Does Real Success Feel Like?