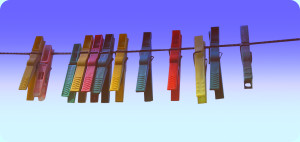 Blanka Vun Kannon and Adult School of Montclair present
Simplify Your Life
Tuesday April 29, 2014; 7 – 9 p.m.,
Montclair, New Jersey
Do you feel stuck like something is holding you back?
Are you looking for a new job or relationship?
Do you often feel tired and overwhelmed?
~ Create space for your dreams by learning how to simplify your life ~
 Join us for this course full of practical wisdom and inspiration. It includes a guided mediation to activate your ability simplify your life and get rid of things that are holding you back.
Decluttering can often feel like a very frustrating task, taking way too much of our time and energy. Learn little-known strategies for smart and efficient decluttering. It doesn't need to take long to create results and feel better on all levels of your life.
"I loved the Simplify Your Life course!  The questionnaire and the clutter clearing worksheet were so helpful;  I went home and asked my husband to complete them. After we shared our answers, it created a lively and productive discussion. I highly recommend this course and Blanka!"
Susan O'Neil, Department Administrator, Montclair, New Jersey
 ~ Invite the new into your life by saying good-bye to the old ~ 
 Location:
Adult School of Montclair
100 Chestnut Street
Montclair, New Jersey, 07042
Fee: $25
Registration: Adult School of Montclair Registration website